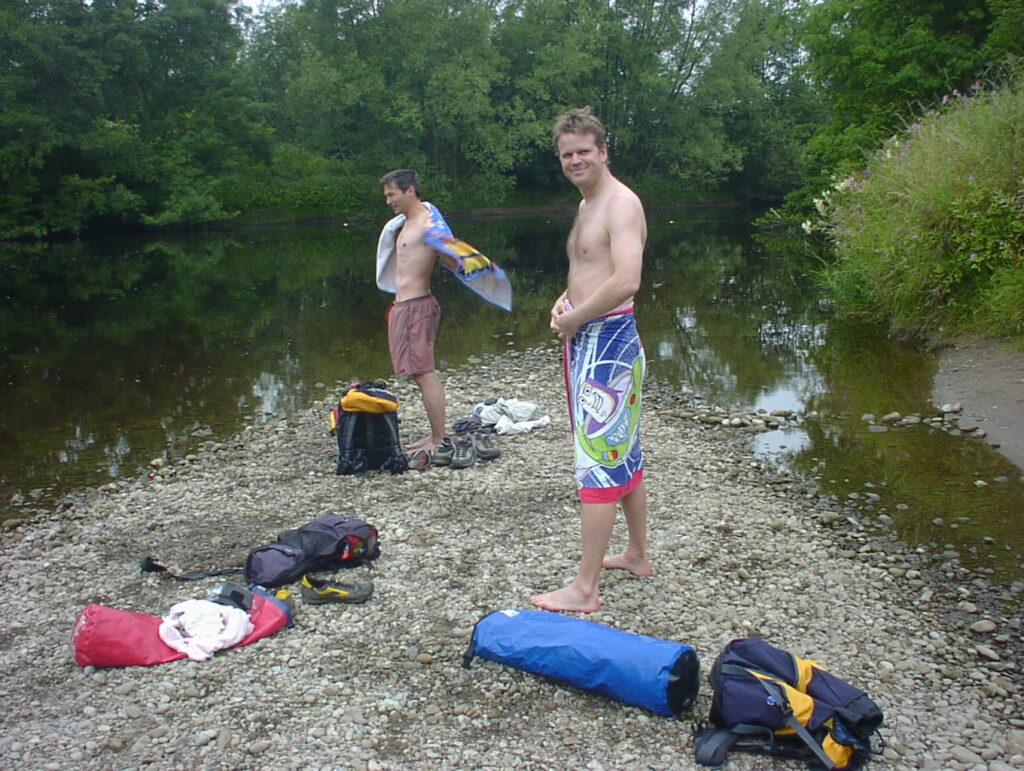 With a river, lake or the sea nearby, you may be lucky enough to have places to swimhike on your doorstep.  And almost everyone has swimhikes within reach of a day out.  
No one can be that far from the sea, at least not in the UK. And once there, there are all kinds of swimhiking opportunities–often as simple as swimming across a bay, and then walking back.
The photo shows two styles of swimsac: the rucksack type that is strapped beneath the shoulders, and the float bag attached by a cord. If the waves are large, the float bag type (I reluctantly admit) works better.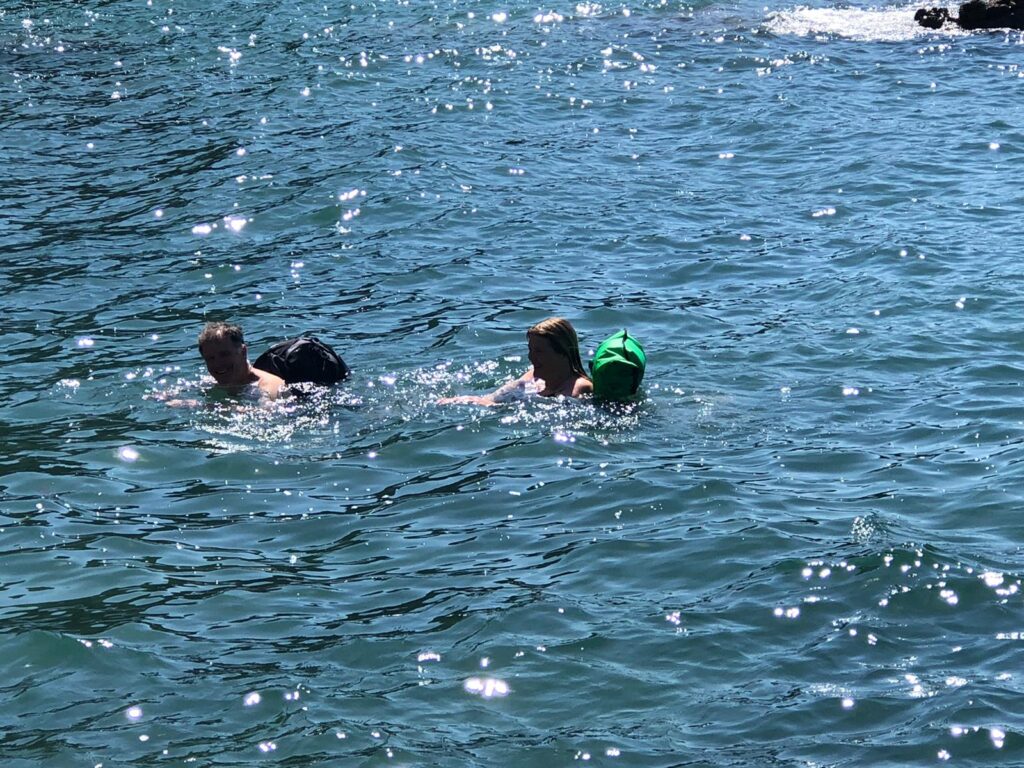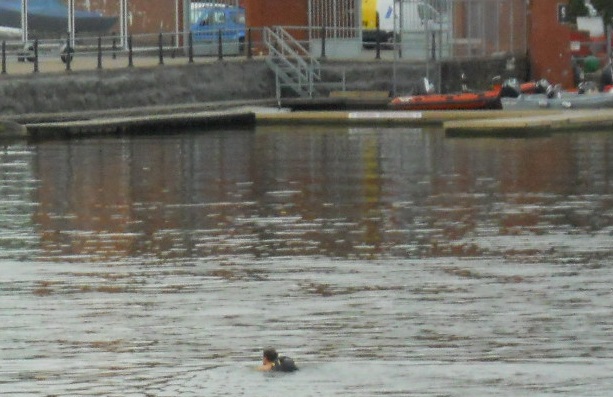 May not be particularly beautiful but can still make for interesting routes.  The great urban centres usually have a river running through them, and in the more enlightened cities–Basel on the Rhine is a fine example– swimhiking is positively encouraged. 
Urban routes in places including Paris and Bilbao are described in Swimhiking in Britain and Europe.
are great to include in a swimhiking trip.  By the time you have hiked up there you are warmed up and ready for a swim, access tends to be relatively easy and the peaty water can be surprisingly warm.  
Upland routes, including Darden Loch, pictured here, are described in Swimhiking in the Lake District and North East England.  A low level Lakeland route around Derwentwater is mapped here.